CARAVAN SALON, Dusseldorf 2017, running from 26.08.17 to 03.09.17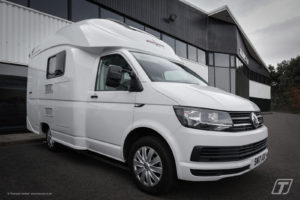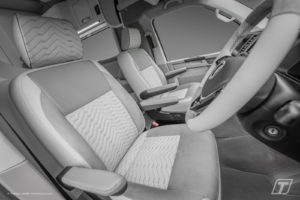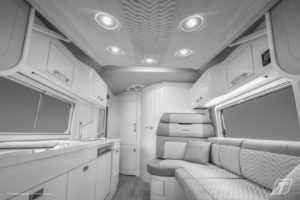 Transcal have recently completed the design and installation of a Special Edition interior trim for the luxury motorhome manufacturer Wingamm, for the bestselling new VW T6 Micro motorhome, to mark Wingamm's 40th Anniversary Edition vehicles. This will be on show at the Caravan Salon, Dusseldorf 2017, running from 26.08.17 to 03.09.17. The Transcal Design team worked in partnership with Gavin Campbell from Aston Leisure, Wingamm UK dealer, just outside Edinburgh. This close coordination produced a unique interior which focused on detailing and advanced embroidery techniques, to reflect a distinctive and contemporary interior.
TRANSCAL
INSPIRING INTERIORS
Every day across the world, hundreds of thousands of people are happy to sit, lie, eat and sleep on Transcal produced interiors and yet we remain an inconspicuous leader in the transportation industry, trusted and chosen by many of the world's premier transportation providers.
Transcal have been leading automotive seating suppliers since 1980. From a one-off project to several thousand cars of a specific model, Transcal designs, manufactures and fits car seats, interior panels and accessories in leather and textile fabrics. Matching the high standards of the automotive industry, we give vehicles an irresistible appeal.
These key features of our products and services are mirrored within rail, aerospace and furniture and form an integral part within our global business; specialising in the design, engineer and manufacture of products for the transportation industry.